"Wedding rickshaws for hire.
Make your arrival in absolute style in traditional wedding rickshaws also known as a Tuk Tuk."
New and Exciting!
Our Wedding Rickshaws From Traditional To Exceptional!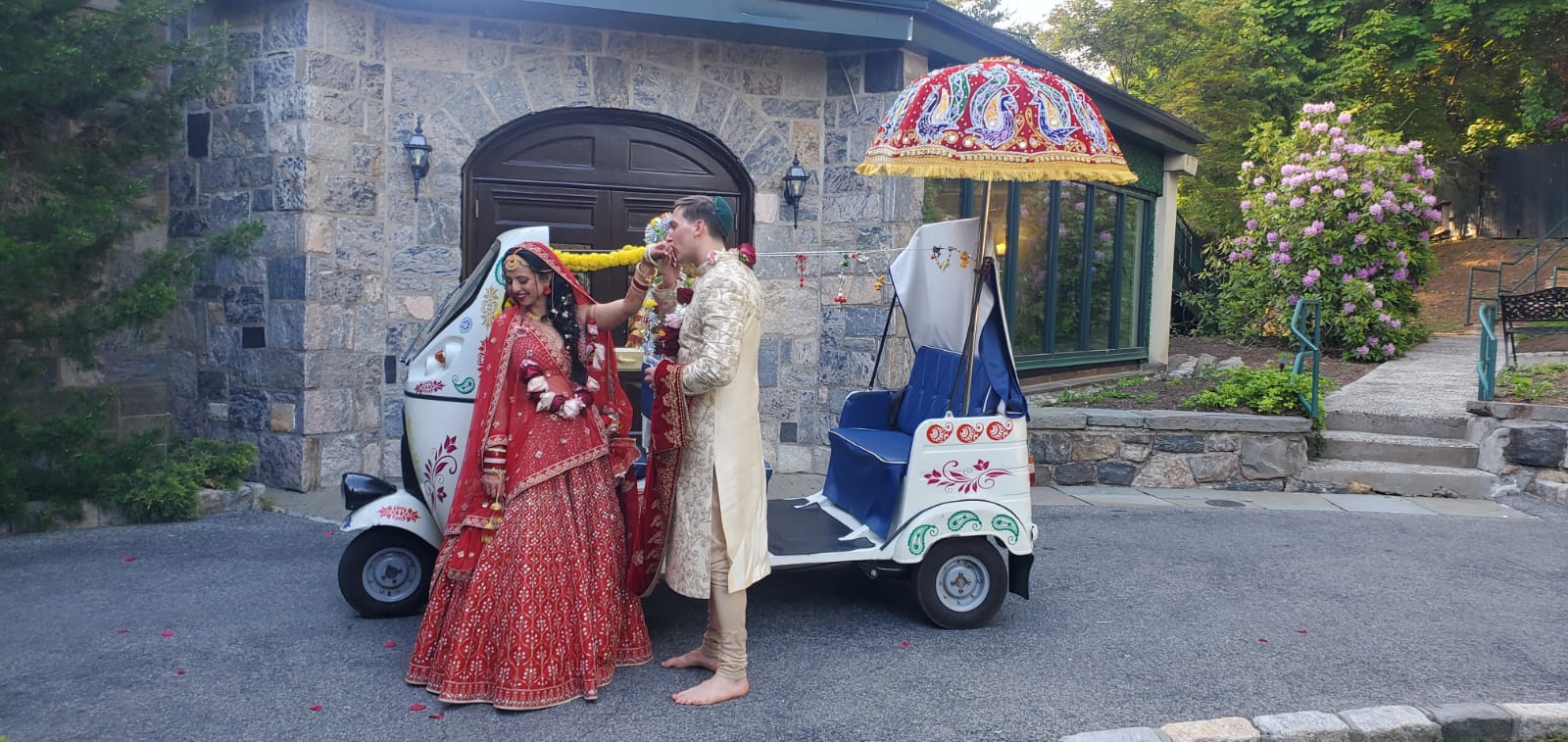 ---
What better represents the pride and tradition of India?
Our Rickshaws!

They are not just comfortable but also electric,
which means so they can be used indoors too!
                                          Enjoy them for:
 The Baraat, for the Dulha's entrance.
 The Vidai with both the Dulhan and the Dulha
 To replace the Doli and bring the Dulhan in the Hall.
 To honor the Mother of the Groom or other Family Members
 To provide a comfortable means of transportation to older people during the Baraat
 To have all the Groom's men in several rickshaws lead ahead of the Horse during the procession
 As a Centerpiece for the traditional Garba
 As a leading vehicle from which your DJ or Dhol player can operate
 As a photobooth next to the hall entrance
 At a private party at your residence
Whatever else strikes your imagination                                                                                                                                                                                                                                                                                         Best of all, if you reserve one of our rickshaws for you wedding, in addition                                              to our horse or horse and carriage they are 25% OFF!