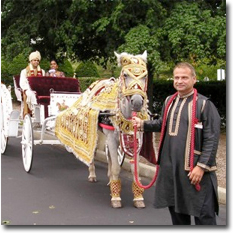 Experience and resources that are guaranteed…
The ability to match the groom with the right size horse
A fleet of modern trucks and trailers, equipped to prevent lateness and break-down as well as a back-up plan. This is important to know because the major part of your rate goes towards the shipping/transportation and handling of your horse (& carriage)!
A profound respect for and understanding of the South Asian traditions that is reflected in everything we do
An honest company that has been around for more than a decade and has gained the respect of the entire community
Fair prices, impeccable service and total reliability
As many as 4 well-trained horses available at any time
A choice of several decorations and umbrella sets
---
Our Horses Are Well-Trained For Your Event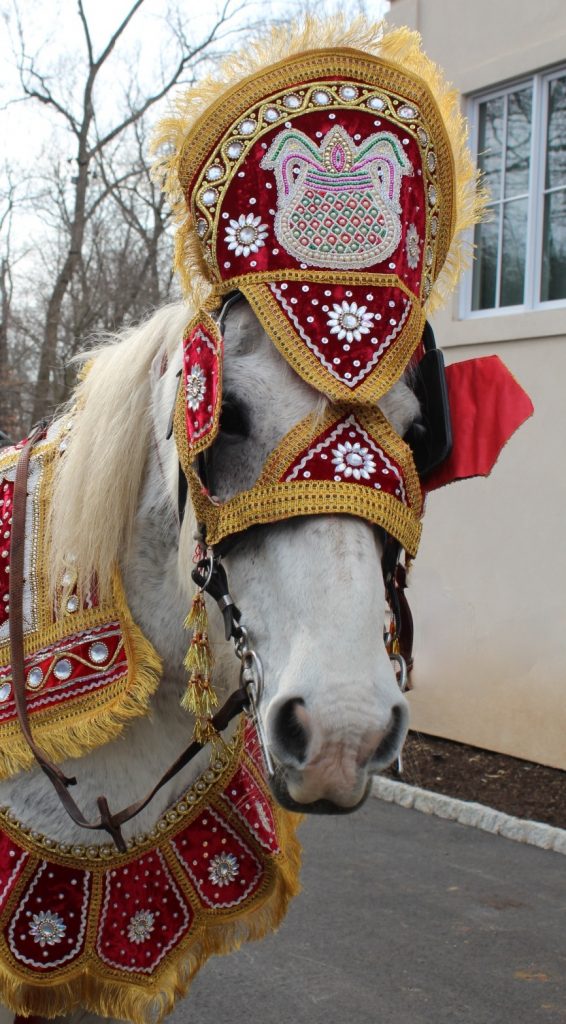 The training of a good Ghodi starts early on and takes place behind the scenes. The horse has to become acclimated early on to the loud music, the Gana, the Dhol, the intense singing, dancing and crowding that characterize every self-respecting Shaadee.
To us, guests and providers, it is lots of fun and a joyful occasion. To our equine friends, it can be very stressing, to say the least! Not every horse eventually qualifies, but rest assured that the one we bring to your wedding will have gone through rigorous training and is safe and tame.
Reserve Your Own Baraat Horse &/or Carriage Today!